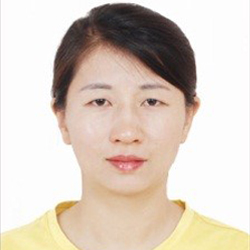 We are here for you
Book appointment
Education
Ph.D. College of Chemistry and Chemical Engineering, South China University of Technology, China, 2017-2021
M.S. College of Chemistry and Chemical Engineering, Northwest Normal University, China, 2014-2017
B.S. College of Chemistry and Chemical Engineering, Northwest Normal University, China, 2010-2014
Work Experience
2021-Now Postdoctor, Southern University of Science and Technology, China.
Publications
1、Li, W., Wang, L., Sun, T., Tang, H., Bui, B., Cao, D., Wang, R., Chen, W., Combination of chemical reaction for polyamine detection with photodynamic therapy as well as a depletion of polyamineon cancer treatment and prevention. Communications Biology, 2021, 4, 803.
2、Li, W., Wang, L., Tang, H., Cao, D., Diketopyrrolopyrrole-based fluorescent probes for detection and bioimaging: Current progresses and perspectives. Dyes and Pigments, 2019, 162, 934-950.
3、Li, W., Wang, L., Tang, H., Cao, D., An interface-targeting and H2O2-activatable probe liberating AIEgen: enabling on-site imaging and dynamic movement tracking of lipid droplet. Chemical Communications, 2019, 55, 4491-4494.